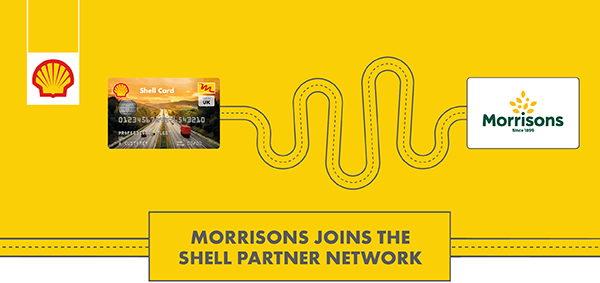 Shell are delighted to announce a new fuel card acceptance partnership with UK supermarket, Morrisons. This means the Shell Multi-Network Card will now be accepted at all 335 Morrisons filling stations across the UK, including nine with HGV lanes.
This demonstrates Shell's commitment to continually increasing our network offering. The new partnership with Morrisons means that fleets can now use the Shell Fuel Card at over 3,800 stations nationwide.
The Shell Multi-Network card is now accepted across the Shell, Esso, Texaco, Gulf, Gleaner, Circle K and Morrisons networks throughout the UK meaning that no matter where you travel the Shell Card has always got you covered.
The partnership follows a series of recent investments into the Shell Card offering, including the Shell Go+ rewards programme, the Jamie Oliver Deli by Shell range and the new Carbon Offsetting Service. To learn how Shell can help your fleet please complete the form opposite or call the below number.